Ever wondered how to create your own GIFS for Instagram. Or how to use animation to add personality to your Instagram stories? Or simply want to keep your Instagram feed on-brand whilst bringing your Instagram stories to life?
Well, look no further.
After your responses on my Instagram story last week, here's the tutorial I promised you on how to make custom animated Instagram stories, using Photoshop.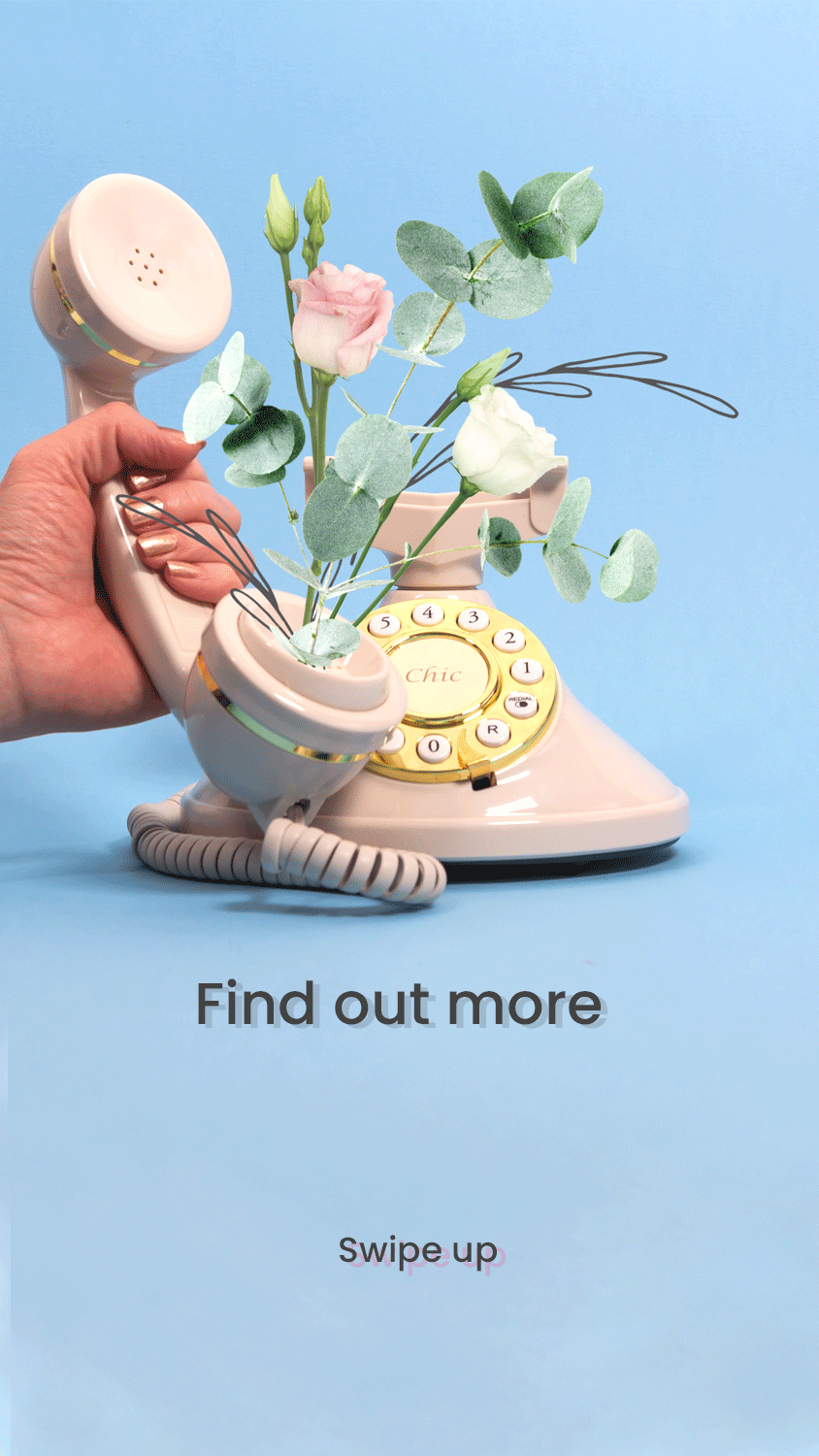 Use animated text and arrows, to encourage action on your Instagram stories.
This is a simple frame animation for Instagram stories, created using the Photoshop timeline.
Create a new file 1080 pixels x 1920 pixels. Importantly this is the 9:16 ratio that Instagram stories (and IGTV) uses.
Add the text and any shapes you want to animate.
For the arrows I used Photoshop's custom shape tool.
Use guides to make sure everything is in the right place. Importantly, to make sure none of the elements are overlaid by the UI (eg your username, at the top and the message box at the bottom) from Instagram stories.
I did this by taking a screenshot from an existing IG story on my phone and importing the screenshot into Photoshop as a separate layer ('borders' in the screenshot above).
I cut out the middle to reveal my new design underneath.
Step 3: Create a Frame Animation
Open the timeline palette from the Window menu
With the timeline palette open, select 'Create Frame Animation'.
One frame will automatically appear. This is the first frame of your animation.
Whatever layers are turned on to visible in your layers palette, will appear in this frame.
To create a new frame, press the the new frame button (looks like a piece of paper) which actually duplicates the frame before.
Step 4: Animate!
Add frames, then turn the visibility of the elements you want to show, on or off, in your layers palette.
There's a play button to test your animation which I recommend you use as you go.
Step 5: Timing
On each frame you'll see a down arrow. By pressing this a drop down menu appears where you can change the timing of the frame in seconds (how long it appears before moving onto the next frame).
Noteworthy: Another useful setting to know about is the looping options. You can then choose whether your animation loops (plays forever) or only plays once - this is especially important when you are creating GIFs.
I wanted to create a GIF of my animated Instagram story for this blog too (at the beginning of the post), so I've set this option to 'Forever'
Step 6: Duplicating Frames
I wanted to add a few more frames to experiment a little more with the animation.
To duplicate the frames, select all of them and press the duplicate selected frames (piece of paper) button.
Step 7: Animating Other Elements
Adding other elements at different intervals will create more visual interest to your animation.
I wanted the 'Find Out More' text to flash orange when the 3rd arrow appeared in the 4th frame.
To do this I duplicated the 'Find Out More' text in the layers palette.
Changed the colour to orange.
Then turned the visibility of the orange text to on in the 4th and 8th frame of the timeline palette.
Step 8: How Many Frames?
For an Instagram story the animation can last up to 15 seconds. How many frames will you need? Time for some simple maths!
Using my animation as an example:
Each frame is 0.2 seconds. Therefore 5 frames = 1 second of animation.
For a 15 second animation multiply, 15 by the number of frames per second

15 seconds x 5 frames per second
Total frames = 75 frames
You'll need 75 frames for a 15 second animation.
In my animation I duplicated the frames for a total of 72 frames. Not quite a 15 seconds animation. But still long enough on screen for the viewer to watch the video, to take action and swipe up.
Step 9: Save
Once you're happy with your animation save it for Instagram.
For Instagram stories you'll need a video file - mp4.
Go to File - Export - Render Video
(If you want to save this animation as a .GIF file, use File - Save for Web instead).
Save your animation to a cloud sharing platform connected to your phone.
I use Dropbox.
Download your video to your phone and upload your animation to your Instagram story as normal. Voila!
A custom animated video for your Instagram story.